Message from Outside Directors
Hiroko Wada
Outside Director and Audit and Supervisory Committee Member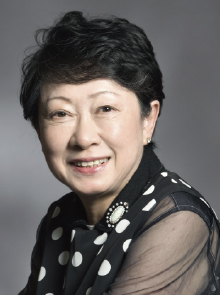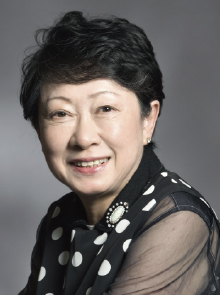 I became an outside director in fiscal 2019. In order for Unicharm to grow in a sustainable manner by providing solutions to social challenges in realizing a cohesive society, I will continue to actively share my opinion at the Audit and Supervisor Committee and Board of Directors meetings based on my experience in marketing and corporate management.
There are still many opportunities for Unicharm products to become useful in the daily life of more consumers around the world. Since last year, the threat of COVID-19 has impacted previous values and significantly changed the business environment. It is essential that we recognize new challenges and find the solutions, delivering these solutions following the SDGs with a broader and higher perspective. It is excellent that we are already implementing these activities on a regular basis. From the perspective of investors and shareholders, it is gradually becoming a common practice for companies to prioritize their ESG investments. At the same time, the company must strengthen its corporate governance and follow legitimate steps in producing sustained results. Going forward, I will continue to serve my role as an outside director, providing diverse perspectives from an independent and fair position.
Hiroaki Sugita
Outside Director and Audit and Supervisory Committee Member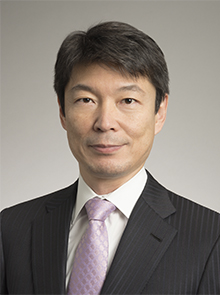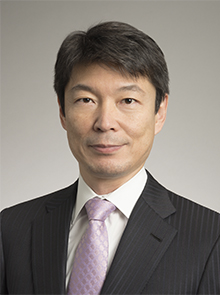 As the Managing Director and Senior Partner of Boston Consulting Group in Tokyo, I have engaged in a wide range of discussions with many businesses on topics such as management challenges, vision, strategy and governance. I believe it is my role to provide advice on challenges essential to Unicharm with consideration for future risks and opportunities, as well as support important decision-making and perform checks from a multifaceted perspective utilizing my experience.
Unicharm has achieved high growth by taking on social challenges with NOLA & DOLA as its corporate philosophy. However, in the era of VUCA, the difficulty of guaranteeing appropriate decision-making and execution with the future in mind is increasing. Additionally, with the spread of social challenges and change in their essence, the roles and responsibilities expected of Unicharm have also significantly increased. I hope to invigorate discussions by the Board of Directors through input as an outside director from a different perspective, mindset, and line of thinking.
I am fully committed to supporting Unicharm in realizing a cohesive society as stated in its mission.