Extension of environmental-friendly recycle model for circulating the process loss
Peparlet, a member of Unicharm Group, builds new plant.
Unicharm Corporation(President & CEO: Takahisa Takahara) has decided to build a new plant of Peparlet Co., Ltd.(President & CEO: Shotaro Otoguro), a manufacturing subsidiary of pet-care goods, in the industrial park of Tsutsumima in Ushio, Shimada-City, Shizuoka, after integrating the existing plants.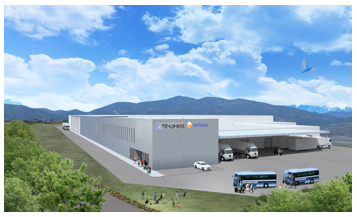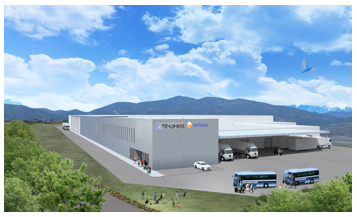 Peparlet who reached 46th anniversary this year since it was founded in 1975 commercialized the world-first "paper-sand" for cats. It has 4 plants and warehouses in Shizuoka and supplies approx. 50% on value (Unicharm in-house survey) of total paper-sand Unicharm sells in Japan including DeoSand brand. Uptrend of pet market in recent years, primarily cats, is further accelerating due to the longer hours of stay-home lifestyle of people owing to COVID-19 pandemic. As a matter of fact, breeding rate of pets is increasing among young generation in urban areas, in particular. Unicharm will integrate the several operations of Peparlet located in and around Fujieda area of Shizuoka and aim at contributing to the activities of safeguarding and sustaining the well-being of our society and planet by promoting the re-use of process losses produced by the manufacturing locations of Unicharm Group both in Japan and overseas while striving to improve the efficiency of production and logistics.
Total space: Approx. 37K square meter
Estimated time of completion: August 2023
Contribution to the "SDGs 17 Goals" through the operation of new plant of Peparlet
We believe the operation of new plant of Peparlet will contribute to the following items of "SDGs (Sustainable Development Goals) 17 Goals" which was adopted by United Nations in 2015:
Theme-7 "Ensure access to affordable, reliable, sustainable and modern energy for all people"
Theme-9 "Build resilient infrastructure, promote inclusive and sustainable industrialization
and foster innovation"
Theme-12 "Ensure sustainable consumption and production patterns"
Theme-15 "Protect, restore and promote sustainable use of terrestrial ecosystems, sustainably
manage forests, combat desertification, and halt and reverse land degradation and halt biodiversity loss"
Going forward as well, we will aim at contributing to achieve the SDGs by safeguarding the environment and solving the social issues through our business activities.
For inquiries, please contact:
Public Relations Office, Corporate Planning Division, Unicharm Corporation
Mail:brand-pr@unicharm.com