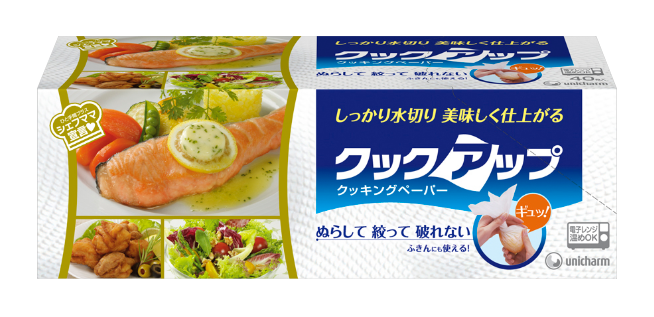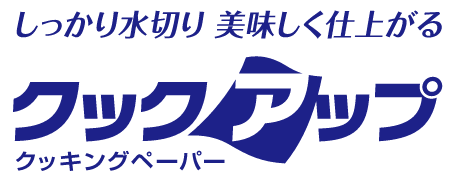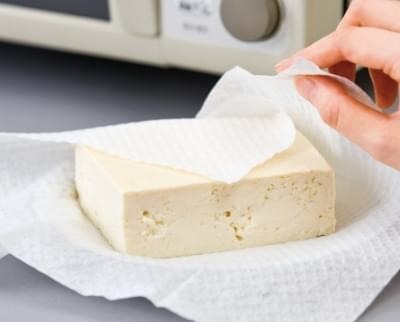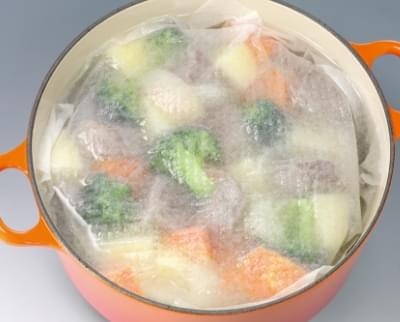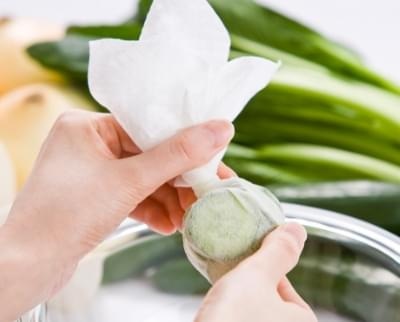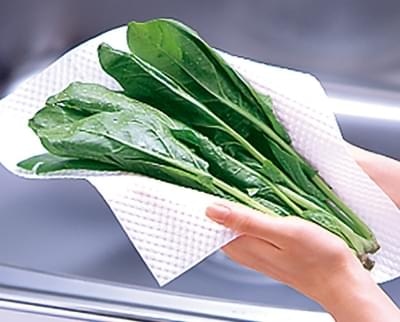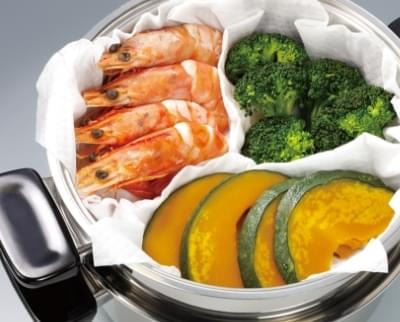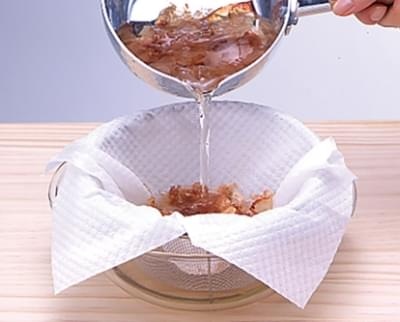 Product Features
Cook Up Cooking Paper
Since it's made with a durable, three-layer
construction,you can drain moisture from ingredients
quickly and easily
The three fiber layers are unwoven*1 and intertwined with water current technology, so the paper won't rip even when wet.*2
That means they won't stick to food like other paper towels!
*1:made with a water jet manufacturing method that doesn't use adhesives
*2: when used for normal kitchen paper towel uses and purposes.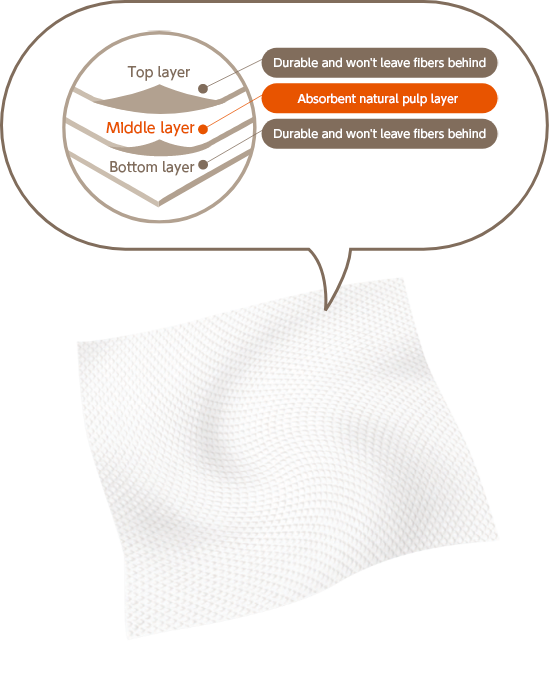 Cautions for microwave us
Only use these in your microwave oven on the "microwave" setting.
Don't use with the "oven" or "superheated steaming" settings as the paper towels may burn.
Some microwave ovens change their settings automatically, so pay close attention to your microwave oven's settings.
After heating, beware of burns when removing from the microwave or using the paper towels for preparation.
Monitor cooking time closely, taking special care not to overheat fried foods. The paper towels may stick to the food.
When fried foods are being heated, the batter may stick to the paper towels. Remove the paper towels while they are still warm to prevent this.
The packaging allows you to take out one sheet at a time with one hand when you want to use them.
It only takes up 10 cm of space, so the packaging is compact.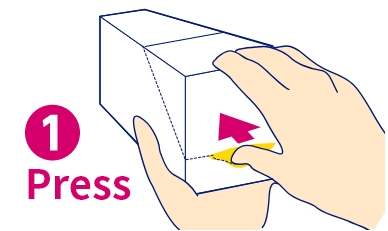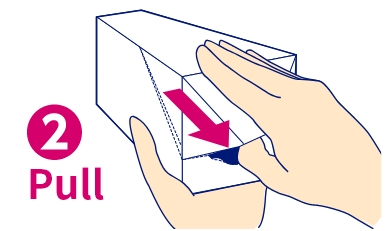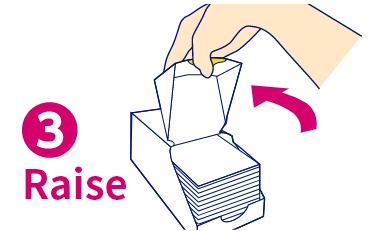 Do not use with oven toasters or open flames as the paper towels will burn.
Do not dispose of in toilets since they do not dissolve in water.
When using the paper towels to strain oil, use when oil has cooled down.
When using to remove or strain oil, do not throw them away in large quantities or when they are still hot. It can lead to spontaneous combustion.
Do not place near hot surfaces like gas stoves or ovens.
You can reuse these even after rinsing 3-4 times, butif you use strong force to wash them, they may rip.
When using them after washing, please use proper hygiene and do not use them with cooking or food ingredients.
*This product has been tested for quality based on the Food Sanitation Act.
Materials: pulp, rayon, polyester  Size: 250mm x 265mm  Made in Japan