Unicharm Group "Sustainability Report 2021" is released
Unicharm Corporation (Head Office: Minato-ku, Tokyo; President & CEO: Takehisa Takahara) has released "Sustainability Report 2021" on our website "Sustainability".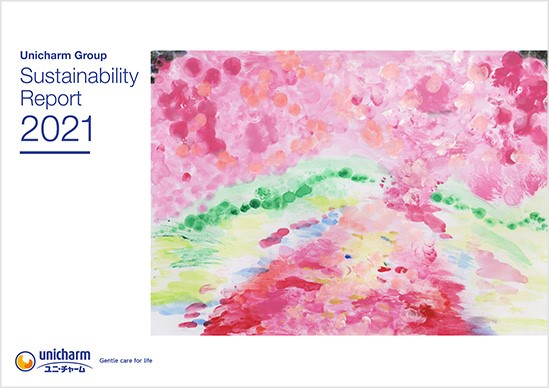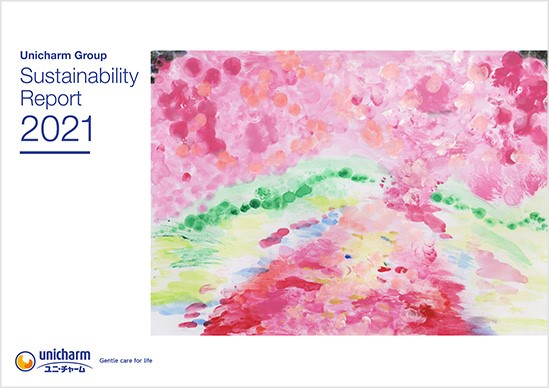 This report has been prepared as Unicharm's corporate sustainability which is embodied by our corporate philosophy, "NOLA & DOLA*1". Here, we will take a closer look at how we are working to practice "NOLA & DOLA" through our businesses.
This year, we will issue a report on the four key initiative themes i.e. "Safeguarding the well-being of individuals", "Safeguarding the well-being of society", "Safeguarding the well-being of our planet" and "Unicharm Principles", which are revealed in October 2020 as part of "Kyo-sei Life Vision 2030" and, at the same time, strive to further improve the contents of disclosure in the report from the view-point of ESG information disclosure with regard to our mindset and initiatives toward sustainability, such as the status of our efforts regarding climate change in line with the recommendations of TCFD*2.
PDF has also been revamped into a horizontal format that is easy to see on PCs and tablets, and enhanced its searchability with interactive features.
We will continue to promote various activities to contribute to the realization of "Cohesive Society - Social Inclusion -" with the aim of "Contribution to the achievement of SDGs" which is our company's purpose.
1NOLA&DOLA "Necessity of Life with Activities & Dreams of Life with Activities": Unicharm aims to provide all people, from newborn infants to the elderly, with products that provide mental and physical support through gentle care so that they may be free of their burdens to fulfill their dreams.
2TCFD: Task Force on Climate-related Financial Disclosures